May 7, 2023 10:33 PM Central
Sandi Manhão
Sandalwood has been long admired for its aromatic properties, but the benefits of this amazing plant go way beyond just fragrance. Royal Hawaiian Sandalwood, belonging to the genus Santalum, is a versatile plant that has been used in traditional medicine for centuries. It is known to have antibacterial, anti-inflammatory, and calming properties. The hydrosol extracted from Royal Hawaiian Sandalwood takes it to the next level by providing a natural solution for aromatherapy.
Hydrosols, also known as floral waters, are a by-product of the steam distillation process used in the production of essential oils. They are made by condensing and collecting steam that is produced during the distillation of plant material. Hydrosols contain the water-soluble components of the plant, as well as traces of essential oil.
Read more...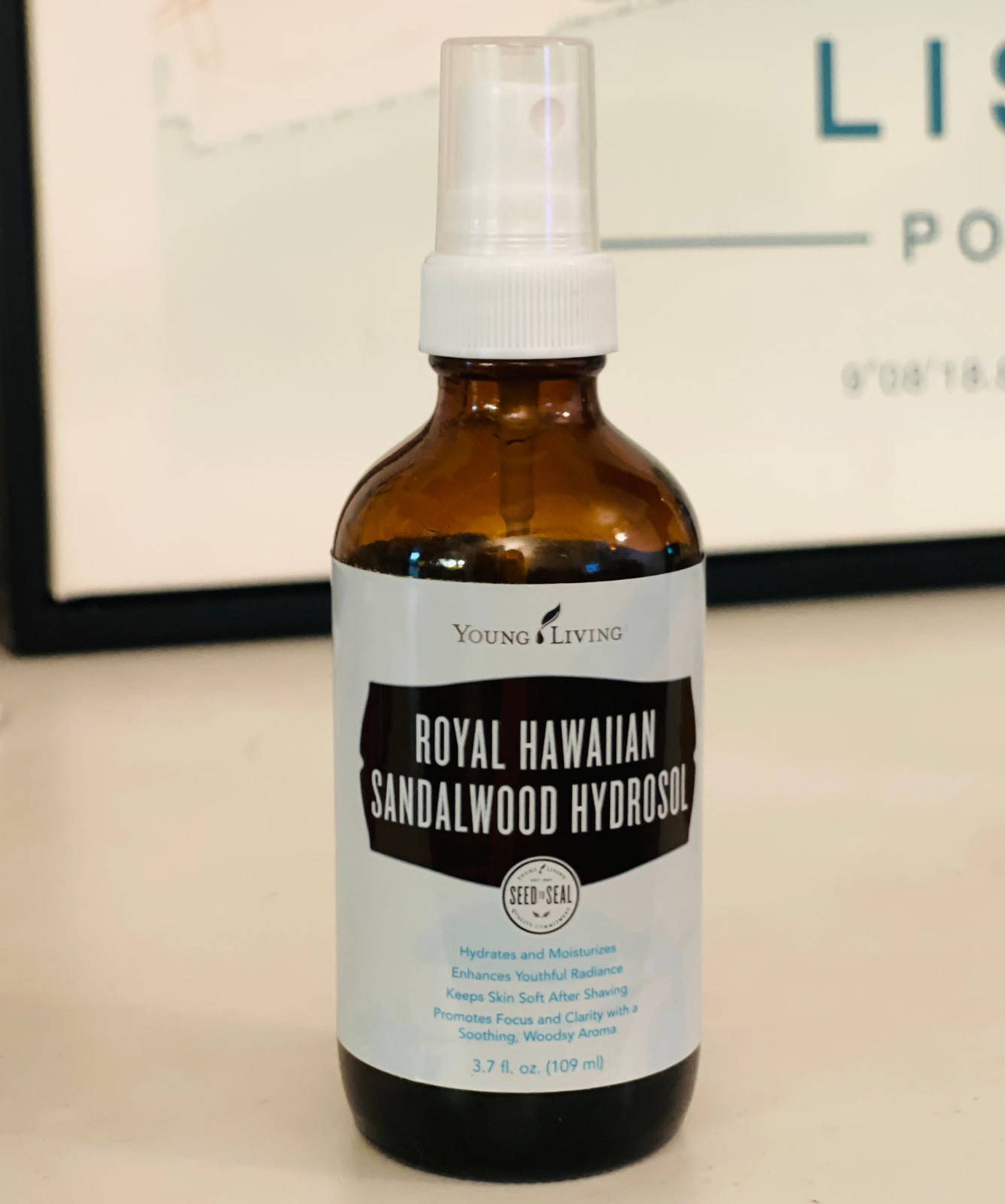 Royal Hawaiian Sandalwood hydrosol is a high-quality fragrant water extract that is sustainably sourced from the heartwood of Sandalwood trees found in Hawaii. This hydrosol has been used for centuries in traditional plant medicine for its therapeutic properties and soothing aroma. Sandalwood has also been extensively used in many high-end perfumes due to its alluring fragrance.
Sustainable sourcing of Royal Hawaiian Sandalwood hydrosol is of great importance, as Sandalwood trees have been overexploited in many regions, making them endangered. Therefore, it is encouraging to note that Royal Hawaiian Sandalwood hydrosol is extracted with ethical and environmentally-friendly practices to ensure the continuous availability of this precious natural resource. This means that its production is carried out in a manner that supports the long-term viability of Sandalwood trees and the ecosystem in which they grow.
With its exotic scent and calming properties, Royal Hawaiian Sandalwood Hydrosol has long been used as a therapeutic tool right across the world. In today's blog post, I will explore the five incredible benefits of using Royal Hawaiian Sandalwood Hydrosol when it comes to restoring balance both physically and mentally. Read on if you'd like to find out more about how this miracle elixir could transform your well-being!
Read more...