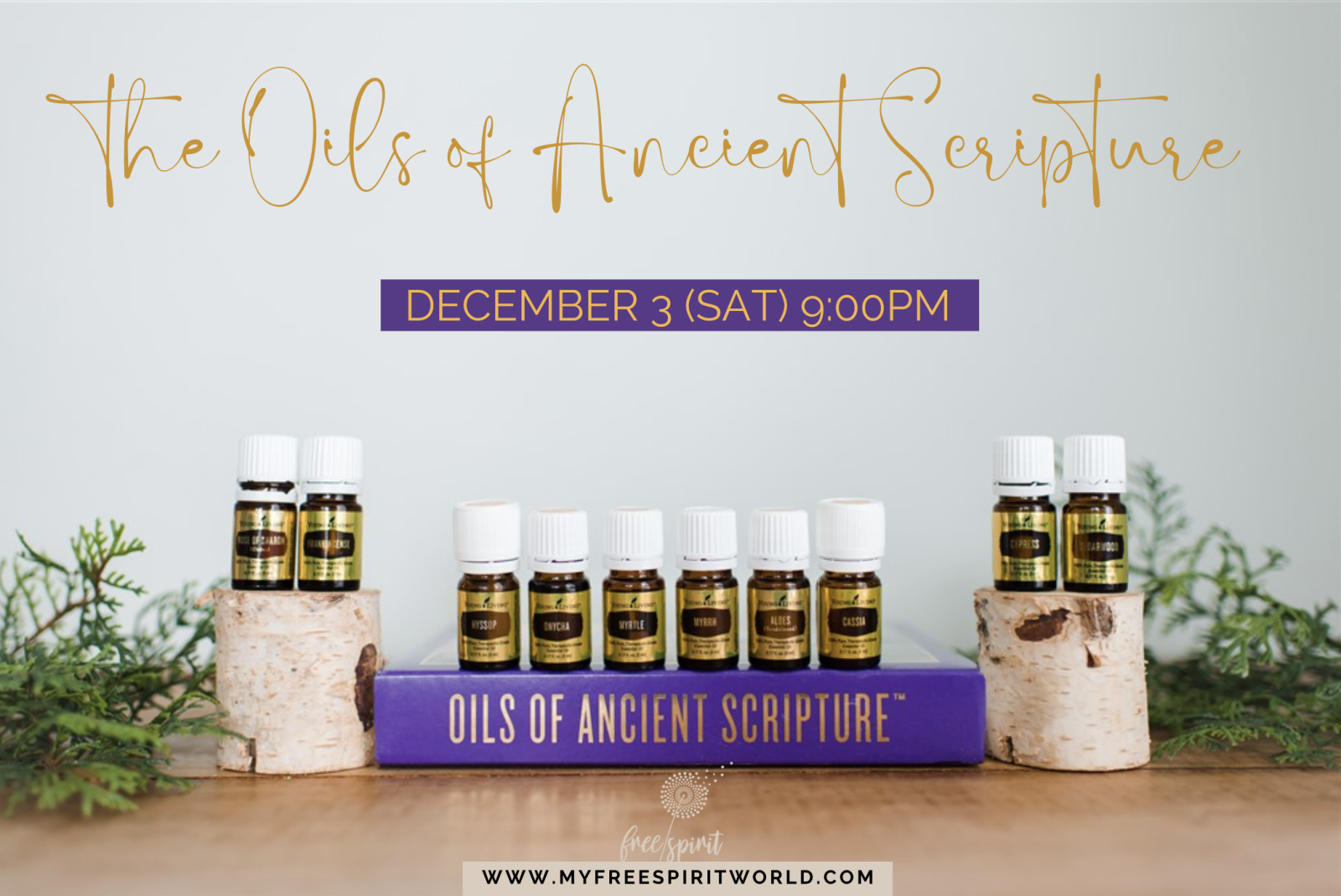 Dec 03, 2022 09:00 PM

–

Dec 03, 2022 10:00 PM

AU Western/Singapore time
This class explores the Oils of Ancient Scripture Kit. The Kit contains ten oils, each with a rich history rooted in scripture. Even though ancient, these oils still have some amazing uses for everyday life! Join for this unique and historic class!
Date: December 3, 2022
Time: 9:00PM - 10:00PM (Macau and HK time) | 2:00PM - 3:00PM (EU)
Location: Online
Price (Macau): MOP150
• You will receive in advance a sample kit with the 10 oils from this set.
• A handout
• You will receive a handout
I am giving away a special prize for those who attend this webinar. Make sure you attend and invite your friends!
Registrations deadline: November 28th 12:00 AM (Macau time)