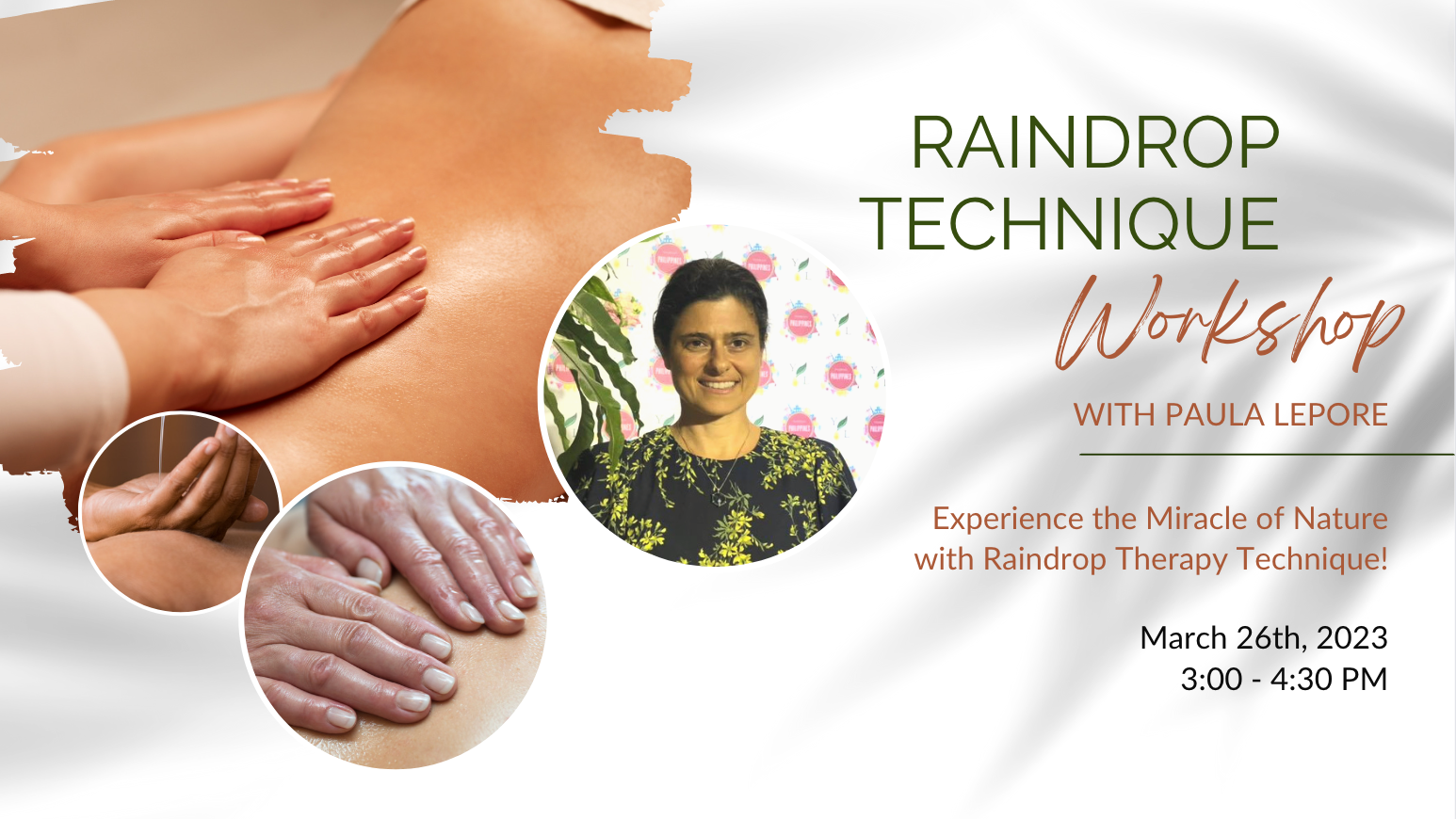 Mar 26, 2023 03:00 PM

–

Mar 26, 2023 04:30 PM

AU Western/Singapore time
At our Raindrop Demo on March 26th, we will have an experienced guest Paula Lepore, who will show us how to apply these wonderful essential oils correctly so we can reap all the benefits they offer. Not only will you learn practical knowledge about Raindrop Therapy and self-application but there will be plenty of time for questions afterwards so that everyone can gain a thorough understanding of what Raindrop is all about. So don't forget to book your spot in advance because spaces are limited! We hope to see you there for what promises to be an informative and enjoyable afternoon!
Space for this event is limited so make sure to book your spot in advance - it's going to be amazing! We look forward to seeing you there!
Price: MOP 250
** 50% discount offer for Hoopla Essentials and Free Spirit oils members
Minimum number of participants: 6
Venue: We Love Wax (Taipa)