May 15, 2023 03:51 AM Central
Sandi Manhão
Let's dive even deeper into this amazing superfood drink and talk about some of its main ingredients. So, what's in Ningxia Red that makes it so special? Packed with antioxidants, Ningxia Red contains the powerful wolfberry, also known as goji berry, which has been used for centuries in traditional Chinese medicine. In addition to wolfberries, Ningxia Red also contains other nutrient-rich ingredients like aronia berries, plum juice, and pomegranate juice. But that's not all, this superfood drink also includes essential oils from orange, lemon, and Yuzu, which help to provide a delicious taste while delivering even more health benefits. Are you ready to learn more? Let's get started!
Read more...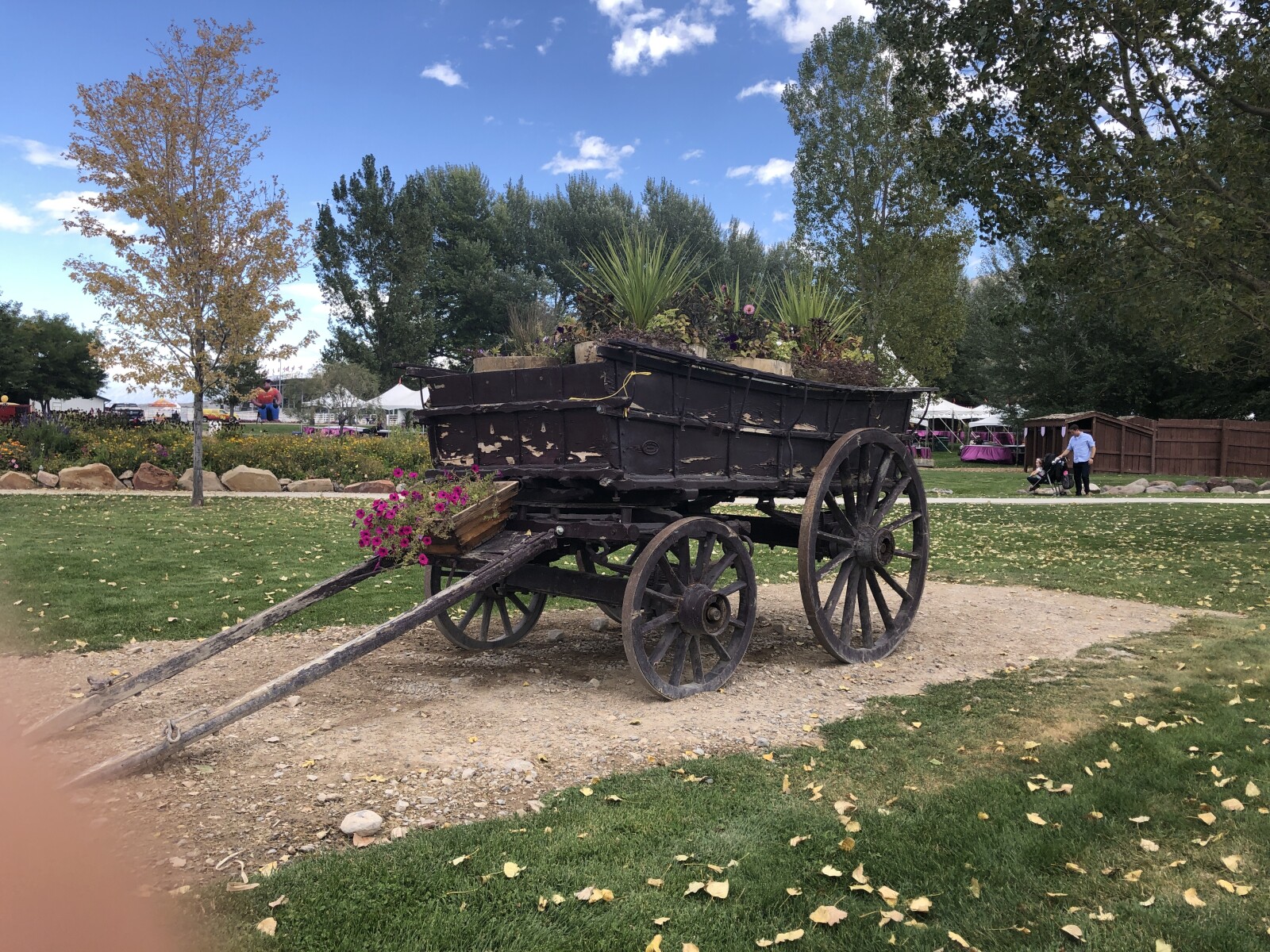 When I first become a Young Living Member, I was so excited by all the oils, the scents, benefits and properties, little did I knew that one day, I would be invited to one of their retreats.
A few years later, there I was, with a friend from my team, and as well as 2200 members from other parts of the world joining the same event in Salt Lake City, Utah.
So grateful to be part of this celebration and meet so many amazing people. Attending panels with incredible speakers, seeing the beautiful Young Living farm, and making friends with crossline members. We learnt so much in just a few days.
Sharing some moments of our experience.
Macau --> Hong Kong --> San Francisco --> Utah --> San Francisco --> Hong Kong --> Macau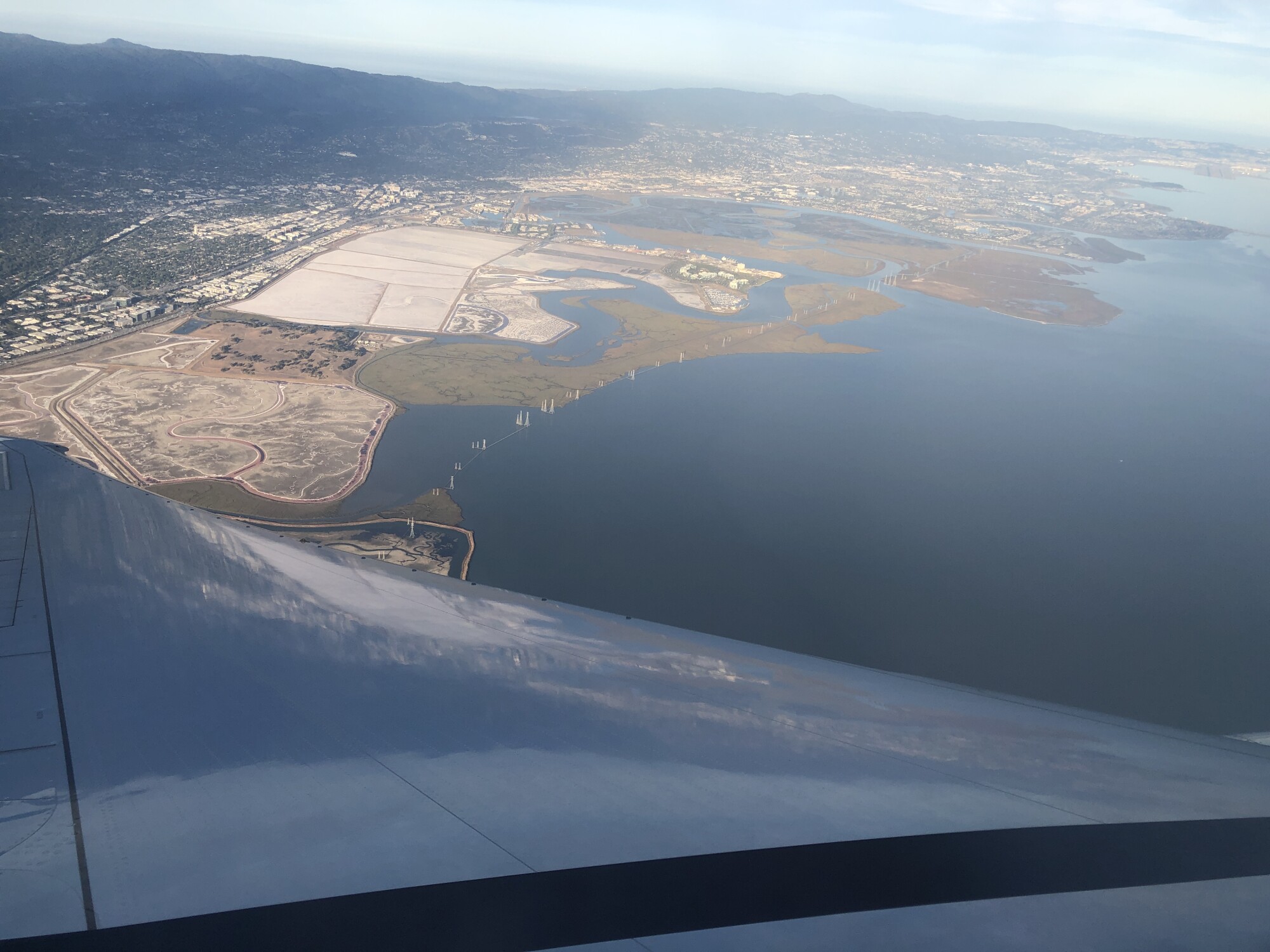 First stop - San Francisco
| | |
| --- | --- |
| We missed the connecting flight from San Francisco to Utah, so it was a good opportunity to visit a new city! | |
8 Hours under this beautiful blue sky and hot weather!
Behind us, s

ea lions chilling.
Day 1 - Welcome dinner - Utah
| | |
| --- | --- |
| | Day 2 - Registration & Product Expo |
| | | |
| --- | --- | --- |
| In love with the Nature's Ultra CBD line, so powerful, no wonder everyone is talking about it. I will write a post about my experience with some of these products soon. They totally blew my mind! | | |
| | |
| --- | --- |
| Gala Dinner | |
T
he Young Living Foundation - D. Gary Young started the Foundation in 2009. The main focus is to carry out social solidarity projects in countries such as Uganda, Nepal, Cambodia, Equador, where people receive far too little attention and empower individuals to positively affect their families and communities for years to come. Everyone can get involved in many ways, those who are Young Living members can round up their orders.
| | |
| --- | --- |
| | |
Whispering Springs Farm—Mona, Utah, USA




I honestly feel privileged to have had the opportunity to visit the farm. The Mona lavender fields and farm span nearly 1,600 acres, and the location is home to one of the largest privately-owned essential oil distilleries in the world. Isn't that beautiful?



We were able to have a first-hand experience of Seed to Seal,

excellence

is the heart of Young Living's industry. Young Living farms stand apart in the essential oil industry and set the standard for Seed to Seal (planting, growing, harvesting, distilling) to ensure we receive the best quality essential oils in our home.

| | | |
| --- | --- | --- |
| | | Farm Fairies paid a visit to our rooms. Everyone got a bottle of Juniper Essential oil |
Day 4 - Training Sessions
Education is the key to success!

We learnt so much in just a few days.
| | |
| --- | --- |
| Instead of alcohol, drink Ningxia! | |
Jul 30, 2019 10:58 AM Central
Sandi Manhão
aromaease, August2019, bath bombs, Beach, City Break, cool azul, deodorant, Insect repellent, joy, kidscents, lavaderm, mightypro, Monthly suggestions, Ningxia red, nitro, Orb diffuser, Outdoors, owie, peace and calming roll on, peppermint, Products, Road Trip, savvy minerals, seedlings wipes, slique bars, soap bar, Summer Holidays, thieves hand purifier, Thieves spray, Travels, tummygize, Vacations, Water Sports

S
UMMER VACATIONS 2019
June, July and August mean summer travelling and vacations. Whether you planned a long vacation with the family by the sea or a weekend city break just for the two of you, special moments should make lasting memories, and you want to be prepared for any new environment you are going to be in.

With a lot to pack and to think about, I prepared 8 must-haves Young Living products for each of the 3 most common types of Summer vacations for this time of the year. Young Living makes wonderful plant-based and toxin-free products, so if you haven't tried out yet, now is a great time! Most of these products have essential oils in them and I use them all year round, but I selected a few must-haves for the summertime. If you are not familiar with essential oils, I suggest you start with a Premium Starter Kit (you can learn more about it here:
Live healthier with natural, safe alternatives
).

What type of Summer vacations did you plan for this season? Find out what essential oils related products I think you might need for your trip
.
_________________________________________________________________________________________________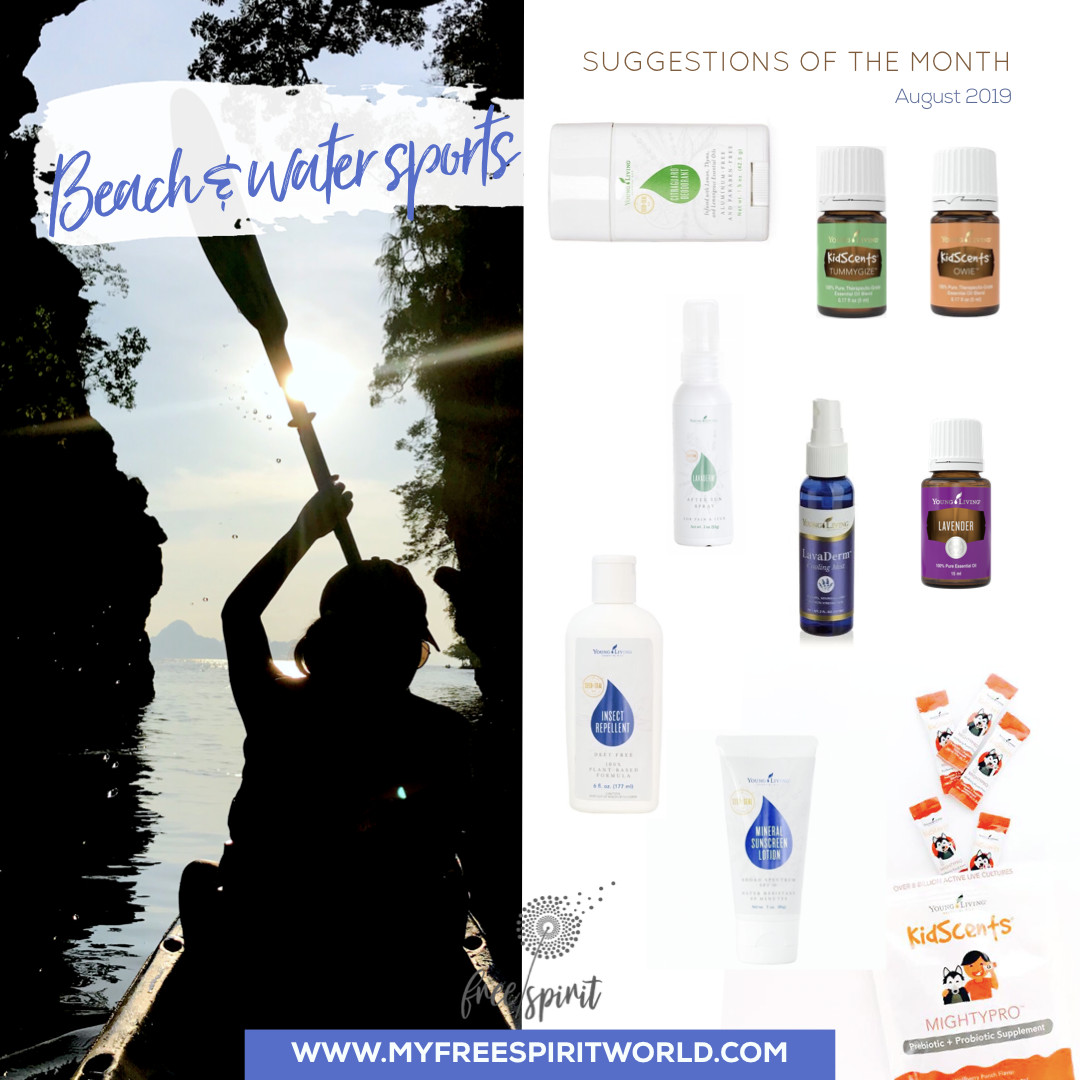 NEW CitraGuard Deodorant - Delivers all the benefits of traditional deodorants without any harsh chemicals!
pH balanced and aluminium free and formulated without parabens, phthalates, talc, alcohol, mineral oil, synthetic perfumes or dyes, artificial colours, fragrances, or preservatives. Say no to harsh chemicals and make the switch!
• Kidscents Tummygize EO- Specifically formulated for kids, it's soothing and supports little tummies.
• Kidscents Owie EO - Ease and soothe skin irritation.
• Kidscents MightyPro - Supports gastrointestinal and immune health and maintains gut health in children, keeping them up and active.
FOR THE FAMILY

Lavaderm cooling mist - Refreshing Lavender spray for the hot days and healthy-looking skin.

Lavaderm Aftersun - With so much sun and water, you don't want to dry out your skin. Apply Lavaderm to relieve the skin discomforts and itchiness associated with sunburn, minor cuts, scrapes, and minor skin irritations.

Insect Repellent - 100% plant-based formula, non-sticky or greasy, and it works well! It's a big bottle, I like to split it into little roll-ons for easy application and carry in the backpack.
Mineral Sunscreen - Provides powerful, chemical-free protection. Choose mineral sunscreen instead of chemical-based ones. YL Mineral Sunscreen carries the Skin Cancer Foundation recommendation as a way to reduce the risk of skin cancer when used daily as a sunscreen.
_________________________________________________________________________________________________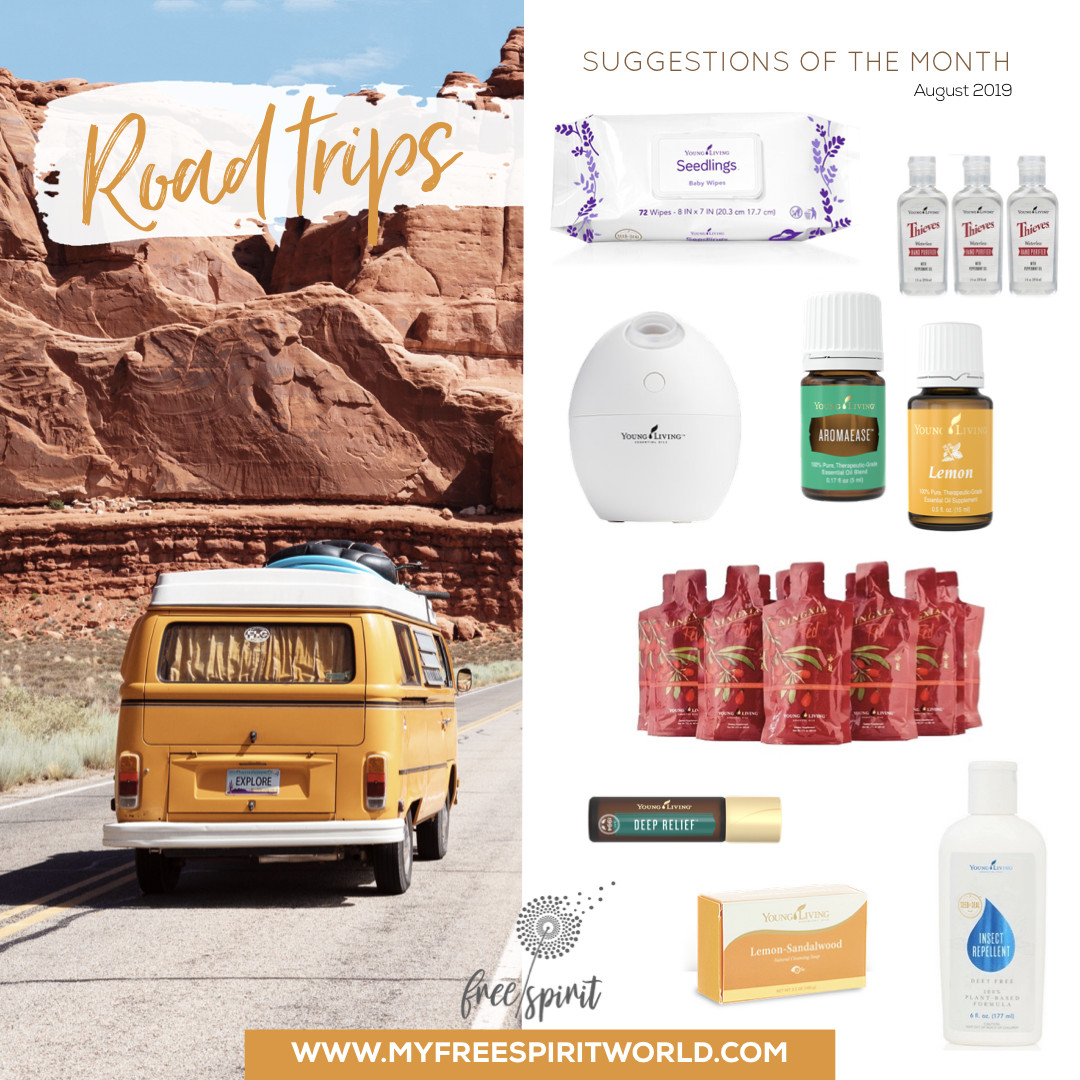 PERSONAL CARE
Seedlings Baby Wipes - R
efresh yourself during the trip. Seedlings Baby Wipes can remove makeup,

wipe hands, faces,

even leave you the feeling like you just had a quick shower. They a
re hypoallergenic and were designed for babies, but suitable for every member of your family. Refreshing and with a wonderful

smell,

it contains no chlorine, alcohol, sulfates, parabens, phthalates, mineral oil, animal-derived ingredients, synthetic preservatives, synthetic fragrances, or synthetic dyes!
Thieves hand Purifier - When water and soap aren't available, this all-natural hand sanitizer can be handy. It uses

essential oils to cleanse and

contains moisturizing emollients, such as aloe vera and vegetable glycerin to add hydration to

your hands

.
Lemon and Sandalwood soap bar - Using soap bars for personal hygiene is a more environmentally friendly choice for you and your family than liquid body wash or shower gel. This one thoroughly cleanses the skin, while Sandalwood combats dryness.
AromaEase Essential Oil blend - Cool and minty aroma from the Peppermint, Spearmint, Ginger, Cardamom, and Fennel essential oils, this blend is refreshing and soothing when travelling.
Lemon Essential Oil -

C

lean, energizing, and invigorating aroma. Diffuse it to create a more focused environment and uplifting atmosphere.
ORB Diffuser - This light-weight, small size USB spill-proof diffuser is perfect for any type of travels. Don't leave your oils behind, even when travelling.
Deep Relief Roll-On - Road trips mean long-hours driving seated in the car. This roll-on provides an instant relieve, a soothing and cooling sensation when applied to the shoulders & neck.

Insect Repellent - Don't let bug bites ruin your family's outdoor fun this summer! Use this 100% plant-based, non-sticky and non-greasy

formula

, wherever you go.
Ningxia Red 2-oz. singles. - Keep everyone hydrated and energized. Substitute sugary drinks with NingXia Red singles, these are convenient, portable pouches, the perfect way to keep this superfruit beverage anywhere you need it.
_________________________________________________________________________________________________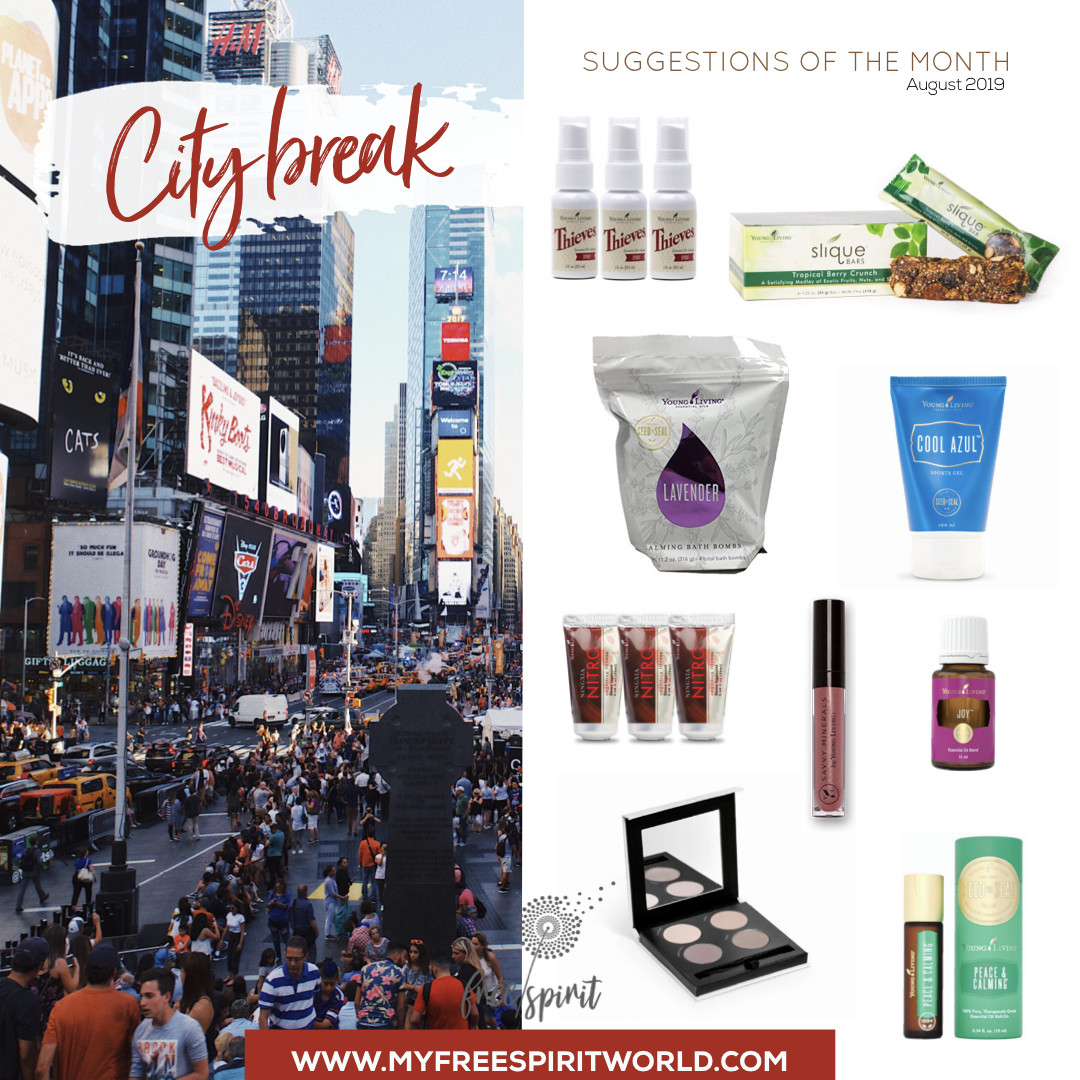 Thieves Spray - Portable essential oil spray ideal for cleaning small surfaces. Public toilets, handles, doors knobs and much more. You get the idea.
Lavender Calming Bath bombs - Relax in a Spa-like environment after a long day. Made with Lavender essential oil, these essential oil bath bombs are a fun, fizzy way to unwind, they also leave skin soft, smooth, and moisturized.
Cool Azul Gel - Specifically designed for muscle discomforts after exercise, but after a long day sightseeing, queueing and walking around the city works as well. I love the cooling sensation on my skin, your legs and muscles will thank you too.
NEW
Peace and Calming Roll-on -
Smells Sweet, citrusy, and lightly floral, comes now in a convenient rollerball bottle. Wear it as perfume behind your ears and wrists for a fresh breath of calm.
Joy Essential Oil Blend - Apply Joy essential oil blend topically and wear it as a fragrance to invite togetherness
.
Apply to your wrists and back of neck before going out the door for a fresh floral fragrance, to invite a sense of romance, bliss, and warmth.
Slique Bars - You don't have to eat junk when travelling! If you have something satisfying on hand, the temptation to eat unhealthy food is smaller. Slique Bars are nutritious snacks on-the-go.
A mix of exotic nuts and berries, (Baru nuts, golden berries, and wolfberries), they are delicious and help you feel fuller, longer.
Ningxia Nitro - Most vitamin or natural energy drinks contain added sugar, caffeine and other additives that do not support your body systems to create energy. Whenever you need to grab a cup of coffee or an

"energy drink",

try this instead.
Savvy Minerals Lip Gloss - Add shine to your smile! Formulated without parabens, phthalates, petrochemicals, bismuth, talc, synthetic fragrances, or synthetic colourants. Feel fabulous on your selfies without compromising your health.
NEW
Savvy Eyeshadow Pallete -
Create endless eye-catching looks with the three new stunning eyeshadow palettes. Formulated without talc and made with the very cleanest ingredients, these long-wearing and buildable colours let you create dramatic evening looks or subtle daytime looks for your selfies.